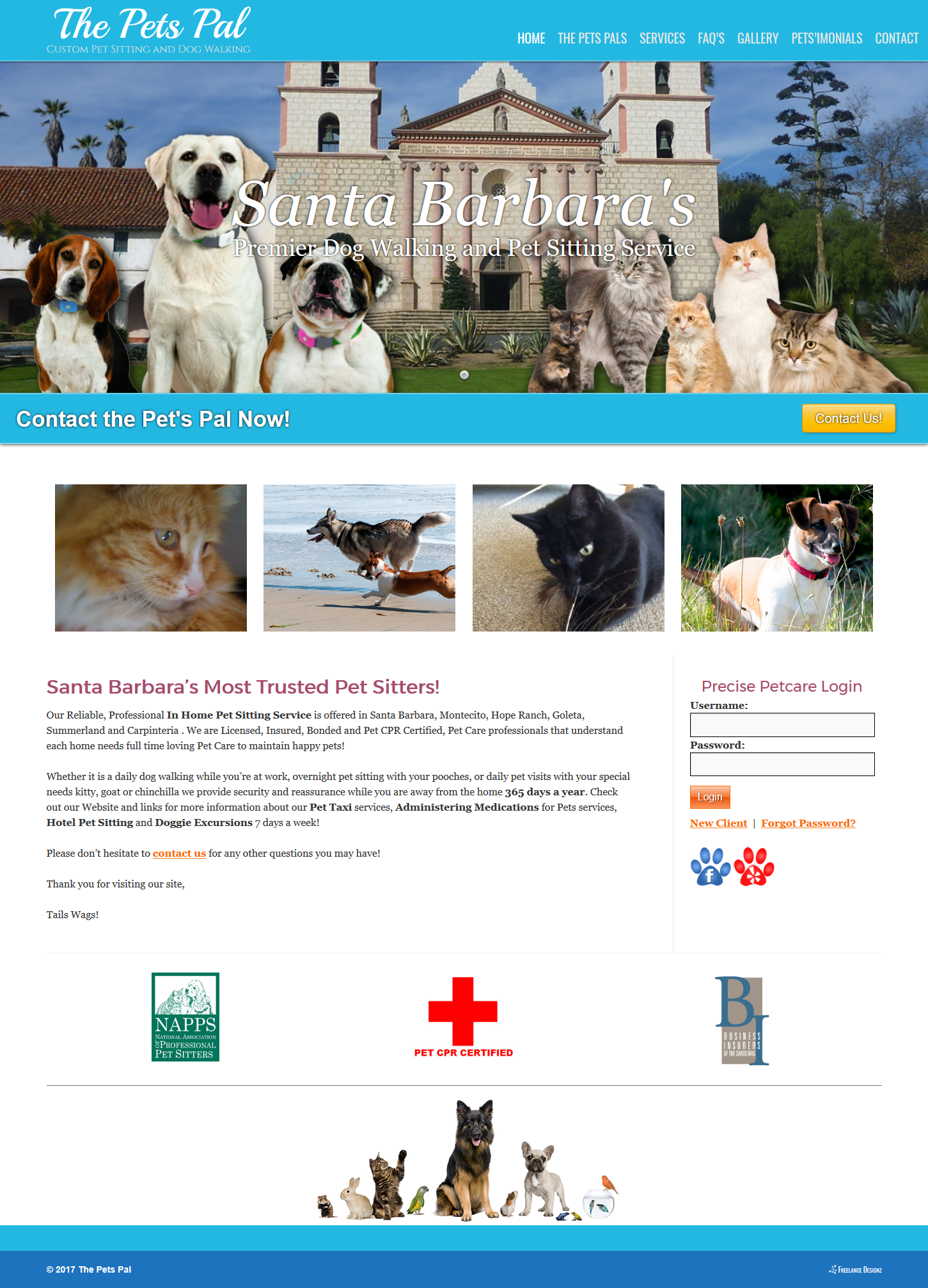 The Pets Pal – Santa Barbara, CA
This website was custom built for The Pets Pal, a pet sitting service provider in Santa Barbara, California. This website features fully integrated "Precise Petcare" login and account functionality.
An array of custom post types were used to populate several sections of the website, such as: "The Pet Pals", "FAQ's", "Services", and "Pets'imonials".
This website was built in less than 30 days!